Iron Leg Stretcher - Black
&nbsp 95%
of our customers enjoyed their order.
907 orders
.
Whether you are a Martial Artist, Yoga Lover or just a Sport Addict, Stretching
 is an important part of your exercise regime. Stretching has never been easier with this leg stretcher machine. 

BENEFITS

Adjustable Lenght - Allow you to regulate the length according to your legs and degree of the desired stretch. 
Easy And Effective - Allows you to spread your legs as far as possible and stretch your hamstrings without requiring help from a partner.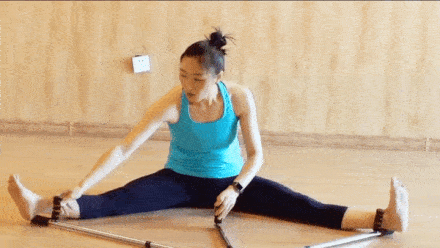 Develops Flexibility And Balance - Activities that lengthen and stretch muscles can help you prevent injuries, back pain, and balance problems. A well-stretched muscle more easily achieves its full range of motion.
Lightweight And Compact - Can be easily hidden away after the exercise.

SPECIFICATIONS

Material - Stainless Steel
Longest length - 102.3cm/40.27"
Shortest length - 55.5cm/21.8"

PACKAGE INCLUDED

1 x Martial Arts Split Leg Stretcher
Our Guarantee

✔This product qualifies for Free Worldwide Shipping. 

✔You get 100% of your money back if you're not satisfied with your purchase with a 30 Day Money Back Guarantee.

✔This product is made out of Premium quality materials.
Shipping & Delivery

After your payment is verified, it may take up to 24 hours to process and ship your order. This does not include weekends or holidays. Purchases made after 9 am PST will not be shipped out until the next business day. If you order after 9 am PST on a Friday, your order will likely be shipped out on the following Monday. Due to high demand and worldwide delivery it may take up to 10-15 Business days to get your Product. ( Depending on your Location)